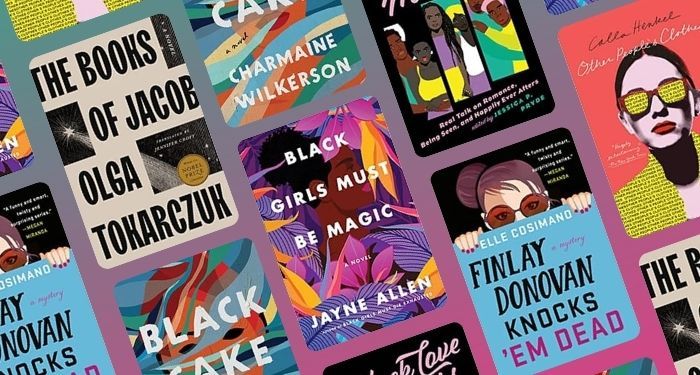 New Releases Tuesday: The Best Books Out This Week
[ad_1]

It's Tuesday, which means it's time for a new batch of book releases! Here are a few of the books out today you should add to your TBR. This is a very small percentage of the new releases this week, as well as a few others you may have missed from recent weeks. Make sure to stick around until the end for some more Book Riot resources for keeping up with new books. The book descriptions listed are the publisher's, unless otherwise noted.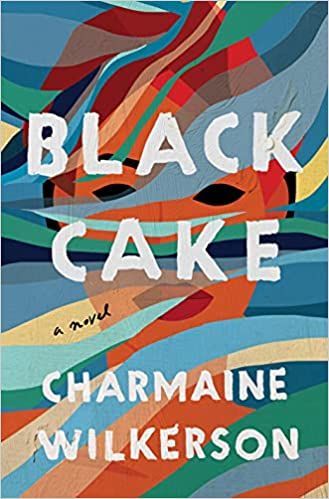 Black Cake by Charmaine Wilkerson
In present-day California, Eleanor Bennett's death leaves behind a puzzling inheritance for her two children, Byron and Benny: a traditional Caribbean black cake, made from a family recipe with a long history, and a voice recording. In her message, Eleanor shares a tumultuous story about a headstrong young swimmer who escapes her island home under suspicion of murder. The heartbreaking tale Eleanor unfolds, the secrets she still holds back, and the mystery of a long-lost child, challenge everything the siblings thought they knew about their lineage, and themselves.
Can Byron and Benny reclaim their once-close relationship, piece together Eleanor's true history, and fulfill her final request to "share the black cake when the time is right"? Will their mother's revelations bring them back together or leave them feeling more lost than ever?
Charmaine Wilkerson's debut novel is a story of how the inheritance of betrayals, secrets, memories, and even names, can shape relationships and history. Deeply evocative and beautifully written, Black Cake is an extraordinary journey through the life of a family changed forever by the choices of its matriarch.
Reasons to read it: This is a read that will enchant you from start to finish, resonating especially well with those who have siblings. Some of the characters here are deliciously eccentric with entertaining backstories, and show how connected the African diaspora is. Wilkerson's writing is lyrical in her exploration of sexuality, race, motherhood, family, and climate issues.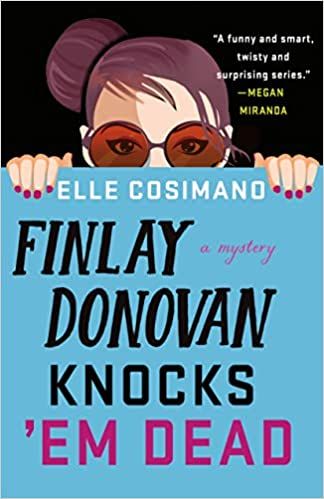 Finlay Donovan is—once again—struggling to finish her next novel and keep her head above water as a single mother of two. On the bright side, she has her live-in nanny and confidant Vero to rely on, and the only dead body she's dealt with lately is that of her daughter's pet goldfish.
On the not-so-bright side, someone out there wants her ex-husband, Steven, out of the picture. Permanently. Whatever else Steven may be, he's a good father, but saving him will send her down a rabbit hole of soccer moms disguised as hit-women, and a little bit more involvement with the Russian mob than she'd like.
Meanwhile, Vero's keeping secrets, and Detective Nick Anthony seems determined to get back into her life. He may be a hot cop, but Finlay's first priority is preventing her family from sleeping with the fishes… and if that means bending a few laws then so be it.
With her next book's deadline looming and an ex-husband to keep alive, Finlay is quickly coming to the end of her rope. She can only hope there isn't a noose at the end of it…
Reasons to read it: Read for round two of the fun, light-hearted mystery series. From assassins and contending with the mob to balancing life as a mother and writer while entertaining suitors, Finlay has a lot going on and it's all explored in hilarious ways. The titular character's high jinks and her best friend/partner's fun, snarky personality are sure to entertain.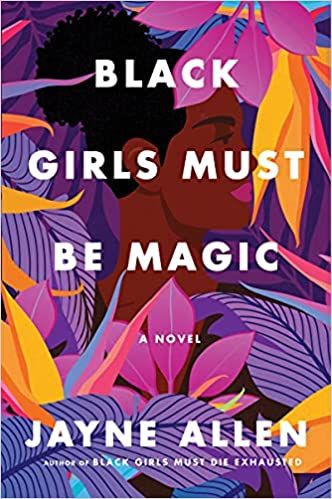 In this highly anticipated second installment in the Black Girls Must Die Exhausted series, Tabitha Walker copes with more of life's challenges and a happy surprise—a baby—with a little help and lots of love from friends old and new.
For Tabitha Walker, her grandmother's old adage, "Black girls must die exhausted" is becoming all too true. Discovering she's pregnant—after she was told she may not be able to have biological children—Tabitha throws herself headfirst into the world of "single mothers by choice." Between her job, doctor's appointments, and preparing for the baby, she's worn out. And that's before her boss at the local news station starts getting complaints from viewers about Tabitha's natural hair.
When an unexpected turn of events draws Marc—her on and off-again ex-boyfriend—back into her world with surprising demands, and the situation at work begins to threaten her livelihood and her identity, Tabitha must make some tough decisions about her and her baby's future. It takes a village to raise a child, and Tabitha turns to the women who have always been there for her.
Bolstered by the fierce support of Ms. Gretchen, her grandmother's best friend, the counsel of her closest friends Laila and Alexis, and the calming presence of her doula Andouele, Tabitha must find a way to navigate motherhood on her own terms. Will she harness the bravery, strength, and self-love she'll need to keep "the village" together, find her voice at work, and settle things with Marc before the baby arrives?
Reasons to read it: We revisit Tabitha and make the journey with her through a surprise pregnancy. The characters here are written in such a way as to make you feel like they're people you know in real life, so get ready to feel like you're hearing the latest on your friends. The issues they face are serious, but there is also humor throughout. You'll be ready to get your hands on the next in the series.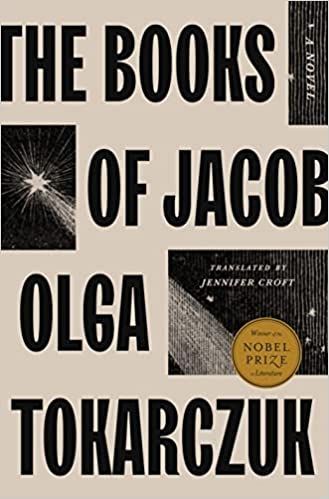 The Books of Jacob by Olga Tokarczuk, Translated by JENNIFER CROFT
In the mid-eighteenth century, as new ideas—and a new unrest—begin to sweep the Continent, a young Jew of mysterious origins arrives in a village in Poland. Before long, he has changed not only his name but his persona; visited by what seem to be ecstatic experiences, Jacob Frank casts a charismatic spell that attracts an increasingly fervent following.
In the decade to come, Frank will traverse the Hapsburg and Ottoman empires with throngs of disciples in his thrall as he reinvents himself again and again, converts to Islam and then Catholicism, is pilloried as a heretic and revered as the Messiah, and wreaks havoc on the conventional order, Jewish and Christian alike, with scandalous rumors of his sect's secret rituals and the spread of his increasingly iconoclastic beliefs. The story of Frank—a real historical figure around whom mystery and controversy swirl to this day—is the perfect canvas for the genius and unparalleled reach of Olga Tokarczuk. Narrated through the perspectives of his contemporaries—those who revere him, those who revile him, the friend who betrays him, the lone woman who sees him for what he is—The Books of Jacob captures a world on the cusp of precipitous change, searching for certainty and longing for transcendence.
Reasons to read it: Nobel Prize winning author Tokarczuk's latest is a sweeping tale that engages more heavily with philosophy, as some of her other works have done. The subject of this novel, the real life historical figure Jacob Frank— who was able to convince his followers to convert from Judaism to Islam and then still to Christianity— is interesting enough to keep readers engaged for more than 900 pages. Some of the more unseemly aspects of living in eighteenth century Europe are set against more philosophical discussions of theology and transcendence. Tokarczuk's usual nuanced writing is on display here in what many consider to be her masterpiece.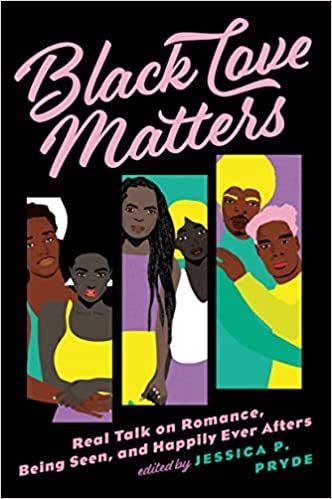 An incisive, intersectional essay anthology that celebrates and examines romance and romantic media through the lens of Black readers, writers, and cultural commentators, edited by Book Riot columnist and librarian Jessica Pryde.
Romantic love has been one of the most essential elements of storytelling for centuries. But for Black people in the United States and across the diaspora, it hasn't often been easy to find Black romance joyfully showcased in entertainment media. In this collection, revered authors and sparkling newcomers, librarians and academicians, and avid readers and reviewers consider the mirrors and windows into Black love as it is depicted in the novels, television shows, and films that have shaped their own stories. Whether personal reflection or cultural commentary, these essays delve into Black love now and in the past, including topics from the history of Black romance to social justice and the Black community to the meaning of desire and desirability.
Exploring the multifaceted ways love is seen—and the ways it isn't—this diverse array of Black voices collectively shines a light on the power of crafting happy endings for Black lovers.
Jessica Pryde is joined by Carole V. Bell, Sarah Hannah Gomez, Jasmine Guillory, Da'Shaun Harrison, Margo Hendricks, Adriana Herrera, Piper Huguley, Kosoko Jackson, Nicole M. Jackson, Beverly Jenkins, Christina C. Jones, Julie Moody-Freeman, and Allie Parker in this collection.
Reasons to read it: Lovers of Black Love, rejoice! Just in time for Black History month and Valentine's Day, this nuanced look into the tenacity and prevalence of Black romantic love, even in the face of adversity— like how Black people have been treated for the last 400 years— is so needed. Each essay offers a different perspective, including both personal accounts and more academic points, on the difficulty Black people have had with representing the rich and varied stories of Black love in various forms of media. A must read.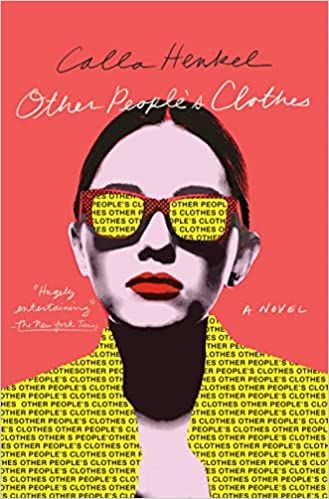 Hoping to escape the pain of the recent murder of her best friend, art student Zoe Beech finds herself studying abroad in the bohemian capital of Europe—Berlin. Rudderless, Zoe relies on the arrangements of fellow exchange student Hailey Mader, who idolizes Warhol and Britney Spears and wants nothing more than to be an art star.
When Hailey stumbles on a posting for a high-ceilinged, prewar sublet by well-known thriller writer Beatrice Becks, the girls snap it up. They soon spend their nights twisting through Berlin's club scene and their days hungover. But are they being watched? Convinced that Beatrice intends to use their lives as inspiration for her next novel, Hailey vows to craft main-character-worthy personas. They begin hosting a decadent weekly nightclub in the apartment, finally gaining the notoriety they've been craving. Everyone wants an invitation to "Beatrice's." As the year unravels and events spiral out of control, they begin to wonder whose story they are living—and how it will end.
Other People's Clothes brilliantly illuminates the sometimes dangerous intensity of female friendships, as well as offering an unforgettable window into millennial life and the lengths people will go to in order to eradicate emotional pain.
Reasons to read it: Get ready to be taken back to the late aughts with this totally absorbing, atmospheric debut. Henkel brings to life Berlin night life, replete with extravagant vintage costumes, inherent loneliness, and, of course, drugs. As a reader, you're made to feel every bit of the claustrophobia that comes from being watched in your own dimly lit home. This novel of reinvention and how damaging friendships can be will be hard to put down.
Other Book Riot New Releases Resources
All the Books, our weekly new releases podcast, where Liberty and a cast of co-hosts talk about eight books out that week that we've read and loved.
The New Books Newsletter, where we send you an email of the books out this week that are getting buzz.
Finally, if you want the real inside scoop on new releases, you have to check out Book Riot Insiders' New Releases Index! That's where I find 90% of new releases, and you can filter by trending books, Rioters' picks, and even LGBTQ new releases!
[ad_2]

Source link