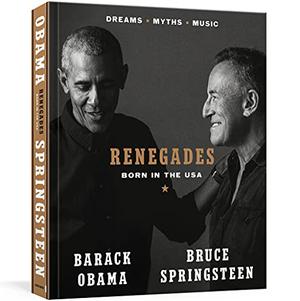 RENEGADES | Kirkus Reviews
A LIFE
‧
RELEASE DATE: Oct. 6, 2020
A comprehensive exploration of one of the most influential women of the last century.
The accomplishments of Eleanor Roosevelt (1884-1962) were widespread and substantial, and her trailblazing actions in support of social justice and global peace resonate powerfully in our current moment. Her remarkable life has been extensively documented in a host of acclaimed biographies, including Blanche Wiesen Cook's excellent three-volume life. Eleanor was also a highly prolific writer in her own right; through memoirs, essays, and letters, she continuously documented experiences and advancing ideas. In the most expansive one-volume portrait to date, Michaelis offers a fresh perspective on some well-worn territory—e.g., Eleanor's unconventional marriage to Franklin and her progressively charged relationships with men and women, including her intimacy with newspaper reporter Lorena Hickok. The author paints a compelling portrait of Eleanor's life as an evolving journey of transformation, lingering on the significant episodes to shed nuance on her circumstances and the players involved. Eleanor's privileged yet dysfunctional childhood was marked by the erratic behavior and early deaths of her flighty, alcoholic father and socially absorbed mother, and she was left to shuttle among equally neglectful relatives. During her young adulthood, her instinctual need to be useful and do good work attracted the attention of notable mentors, each serving to boost her confidence and fine-tune her political and social convictions, shaping her expanding consciousness. As in his acclaimed biography of Charles Schulz, Michaelis displays his nimble storytelling skills, smoothly tracking Eleanor's ascension from wife and mother to her powerfully influential and controversial role as first lady and continued leadership and activist efforts beyond. Throughout, the author lucidly illuminates the essence of her thinking and objectives. "As Eleanor's activism evolved," writes Michaelis, "she did not see herself reaching to solve social problems so much as engaging with individuals to unravel discontinuities between the old order and modernity."
A well-documented and enlightened portrait of Eleanor Roosevelt for our times.
Pub Date: Oct. 6, 2020
ISBN: 978-1-4391-9201-6
Page Count: 704
Publisher: Simon & Schuster
Review Posted Online: Aug. 18, 2020
Kirkus Reviews Issue: Sept. 1, 2020
Did you like this book?