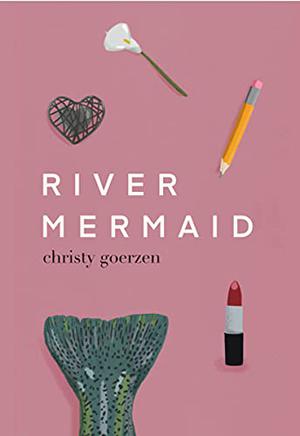 RIVER MERMAID | Kirkus Reviews
&
‧
RELEASE DATE: Oct. 2, 2018
When a calamitous drought overtakes southern California, a group of teens must struggle to keep their lives and their humanity in this father-son collaboration.
When the Tap-Out hits and the state's entire water supply runs dry, 16-year-old Alyssa Morrow and her little brother, Garrett, ration their Gatorade and try to be optimistic. That is, until their parents disappear, leaving them completely alone. Their neighbor Kelton McCracken was born into a survivalist family, but what use is that when it's his family he has to survive? Kelton is determined to help Alyssa and Garrett, but with desperation comes danger, and he must lead them and two volatile new acquaintances on a perilous trek to safety and water. Occasionally interrupted by "snapshots" of perspectives outside the main plot, the narrative's intensity steadily rises as self-interest turns deadly and friends turn on each other. No one does doom like Neal Shusterman (Thunderhead, 2018, etc.)—the breathtakingly jagged brink of apocalypse is only overshadowed by the sense that his dystopias lie just below the surface of readers' fragile reality, a few thoughtless actions away. He and his debut novelist son have crafted a world of dark thirst and fiery desperation, which, despite the tendrils of hope that thread through the conclusion, feels alarmingly near to our future. There is an absence of racial markers, leaving characters' identities open.
Mouths have never run so dry at the idea of thirst.
(Thriller. 13-17)
Pub Date: Oct. 2, 2018
ISBN: 978-1-4814-8196-0
Page Count: 400
Publisher: Simon & Schuster
Review Posted Online: July 17, 2018
Kirkus Reviews Issue: Aug. 1, 2018
Did you like this book?